Work In Progress, Inc.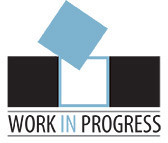 Strives to improve the quality of life for individuals experiencing loss resulting from mental illness. We provide employment services with emotional, spiritual, and financial benefits. Work increases independence and creates a purpose to live. We understand that each person is your brother, sister, neighbor, friend, and a work in progress.
Show All
Mental illness can contribute to job instability and a lifetime of financial difficulties and loss.
Work In Progress specializes in recovery from mental illness as it relates to a persons ability to succeed in maintaining employment. Employment specialists teach participants to utilize supports and strengths to build their recovery and employment. Employers are recruited to provide employment opportunities with supports built in that match the individuals needs and preferences. People begin to change their own lives and build recovery through the confidence obtained in maintaining employment.
Work often provides participants a reason to overcome the paralyzing symptoms of their mental illness and provides the incentive through which they overcome depression and are encouraged to get out of bed each day.
Work In Progress Changes Lives Through Employment
Webster's dictionary defines work as "something to be done, a commitment, test, and an obligation." However, to others who haven't always had the opportunity, work is defined as "independence, something meaningful to do with in life, a therapeutic support system, an opportunity to be out with people-a reason to get out of bed or off the couch each day."
This personal definition was provided by a work candidate who has been working for over 15 years thanks to Work In Progress. Work In Progress, an organization that provides employment opportunities to individuals who have a diagnosis of mental illness or emotional problems.
For 21 years Work In Progress has served Richland and Lexington County by assisting people increase their financial stability through employment and recover from mental illness and/or drugs and alcohol.
An employment specialist is the key person for the individual experiencing mental illness in completing resumes, job development, job coaching at the job site and follow along supportive services for the duration of the employment opportunity. This specialist also works with the candidate until they better understand the correct way to perform the tasks at their job site or until the work candidate feels comfortable with the demands of the employment opportunity.
Follow along services are dependent upon the need and desire of the work candidate by the work candidate. The follow along services are provided to ensure that the work candidate is given support by an employment specialist.
"It can include going back to the employment opportunity to increase skills or to retrain if the person is not understanding their tasks, to encourage a person on the job if they are feeling less than confident with their abilities, to assist with conflict resolution with the work candidates and their peers or with the work candidate and their supervisors," Rosemary Hedden, Executive Director, said. "It's kind of like the last line in a job description or anything else that is necessary to assist someone with being successful."
Job coaching is key to the organization's approach. The employment specialist makes it possible for the work candidate to find stability on the job. The partnership of trust and follow through help with high levels of success for the work candidate.

We will provide employment opportunities and the support and encouragement needed to "change people's lives."