Chapin We Care Center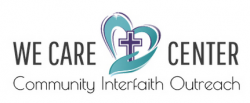 SC Secretary of State Angel Chapin We Care Center provides food and critical assistance to those in need. We provide food, utility assistance, kerosene, propane, gasoline and more. We host the Good Samaritan Free Clinic and provide classes for job training, nutrition and yoga to better client health.
Our client benefit ratio is consistently above 90%, allowing us to minimize overhead and maximize outreach.

Show All
Chapin We Care Center is honored to have been selected as one of the 2017 SC Secretary of State Angels! Our client benefit ratio was over 93% (FY 2016), meaning that $0.93 of every $1.00 raised went directly to client services. The Angel Award is a lifetime award to acknowledge agencies who best demonstrate confidence and competency in public trust through sounds stewardship. We are thrilled to have been selected and are grateful for the various community supporters who continually make it possible for us to minimize overhead and maximize outreach.

We provide food assistance, utility assistance, vouchers for fuel for doctor appointments, vouchers for kerosene and propane, and vouchers to several local thrift stores for clothing, appliances, furniture and household items. Additionally We Care sponsors special events providing Easter baskets, Summer Camp, Thanksgiving meals, and Christmas gifts for children and families. We also have a Literacy Lab to provide books to our clients' children at every visit to build their libraries at home so that education outcomes are increased, as well as a computer lab to provide clients access to job searches, resume assistance, access to government benefit applications and free self-serve tax preparation. We hold monthly job training classes as well.

We Care hosts bimonthly free medical clinics through Good Samaritan Clinic, assisting patients with food needs. We also offer nutrition classes to our clients to improve overall health and bimonthly yoga classes for clients. We are a SC Thrive site, enabling us to assist clients with applications for resources. We are thankful for broad community support to make all this possible!

Chapin We Care currently serves clients in Chapin, White Rock, Little Mountain, Peak, Pomaria and Prosperity. We are looking to expand our services to help a growing number of families in Newberry County. One of the projects being considered is creating a satellite or mobile pantry to help these clients outside the Chapin area. We also are always looking for ways to increase the assistance offered to current clients, including new assistance programs. Everything we do is fueled by the intention to help our clients transition from crisis to stability.

Funding from Midlands Gives will allow us to continue to impact the greater Chapin area, meeting needs for food, utilities, and other assistance, as well as broadening our reach. We are specifically hopeful that we can continue to reach more clients in more areas with more resources to meet emergency needs.
*George is a regular client; he is a senior citizen who walks on his cane to We Care to receive food every month, as well as a supplemental portion of food for senior citizens made available through our partnership with Harvest Hope. *Trish is also a regular client who has long been caring for her children and grandchildren. Her husband died suddenly this year, and she has been struggling even more to keep her family's needs met. We are grateful that she trusts that We Care will help her as she continues to support her family. George and Trish have few resources without We Care, and we are blessed to assist them.

After VC Summer closed, we saw a huge increase in the number of families we serve, the most of which were in September. That month, even though we served 200 more people than our normal 550/month, we were still able to increase our typical client benefit ratio, allowing even more of our resources to be used strictly for clients' benefit. Our community has assisted us as we continue to be the steadfast leader in crisis intervention for the families living in Chapin and lower Newberry County. We strive to meet those expectations with strong stewardship and an ongoing sense of vision.

Chapin and the lower Newberry County area have the challenges of limited accessibility to affordable housing, transportation and employment. We serve homeless clients, the elderly, working families and families with children. We are staffed by one full time director, a part-time assistant and over 100 volunteers who work tirelessly to meet those needs and are seeing a continually growing need in our area.

Chapin We Care has impact daily throughout our community. We serve an average of over 600 individuals/month, working hard to meet their basic needs for food and other assistance. These benefits annually total well over half a million dollars' worth of assistance, which we could not do without the broad support of our community of support.
Chapin We Care Center has experienced extraordinary growth in the last handful of years. That growth has required us to expand in many ways.

In 2017, we were able to serve 7,607 people (16% increase over the previous year) 362,002 pounds of food (46% increase) valued at $761,519 (27% increase). We are extremely thankful that as the need has grown, our ability to meet those needs has as well.

As we continue to accommodate growth both in need and capacity, we want to both protect our resources and maintain capacity to serve as a community outreach center even in the event of a natural disaster or community crisis. As such, we have installed an automatic back-up generator to best serve our clients by maintaining our services no matter the inclement circumstances, as well as allowing us the ability to protect the resources with which we are entrusted.

We strive to disburse resources with the highest stewardship standards, and congruent with that priority, Chapin We Care Center was thrilled to have been honored by the SC Secretary of State as a 2017 Angel, with a client expense ratio is 93.4%! Our public trust is our most valued asset, and this lifetime award is a great encouragement that our community and state value the priority we place on responsible administration of resources.

As We Care continues to grow and expand after 32 years of service, we are always looking for more ways to impact our community due to increased need for services. We will continue to serve the nutrition and other emergency needs of our clients, as well as looking for ways to further our reach by offering more services to existing clients and continuing to find ways to reach more people in need.

We Care is the collaborative effort of churches, schools, government, clubs and agencies in Chapin, representing the whole of a community who truly cares about our neighbors. We appreciate all support to continue this vital work and sincerely thank our donors for past support and consideration of continued support as we strive to reach more of our neighbors in need.