Katie & Irwin Kahn Jewish Community Center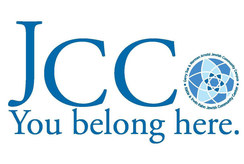 The mission of the Katie & Irwin Kahn Jewish Community Center is to enhance quality of life by providing comprehensive programs based on Jewish values, traditions, heritage and culture and to promote unity through these social, recreational, athletic, educational and cultural programs. We also strive to meet individual and communal needs in a way that nurtures, strengthens, enriches and unites the Jewish community and our community as a whole.
Show All
The funds can help us provide stipends to our summer daycamp for low income children, better serve seniors who benefit from low impact exercise, provide cultural programs to youth and adults, and provide for a healthier life lifestyle. Through cultural and educational programs we also work to create positive relationships throughout our diverse population.
utilize for cultural, educational and youth programming