416 results found
---
Friends of the Tapp's Arts Center
Tapps Outpost is a business and production incubator in Columbia, South Carolina for emerging cultural entrepreneurs. We help realize cultural projects and initiatives by pooling resources and providing administrative support to artists.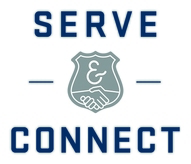 ---
Serve & Connect
Serve & Connect focuses on igniting positive change through police-community partnerships. We believe that Together We are Better.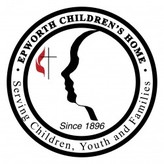 ---
Epworth Children's Home
The mission of Epworth Children s Home is to serve children, youth and families through caring, safe, Christian communities, where hurts are healed; hope is nurtured; and faith in God, self and others is developed.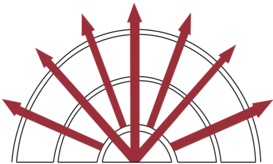 ---
The Newberry Museum
Our mission is to protect, present, preserve, and promote the ongoing history and heritage of Newberry County and College. We aim to positively impact Newberry County and College as a destination site which encourages heritage tourism and growth while promoting educational and cultural opportunities for individual enrichment and understanding.

---
SC Thrive
SC Thrive leads South Carolinians to stability by providing innovative and efficient access to quality of life resources.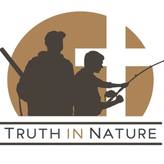 ---
Truth in Nature Inc.
Our missions is to reach, inspire, support, and engage young men from fatherless and single parent homes in understanding their purpose as Christian men and helping break the fatherless cycle in society today.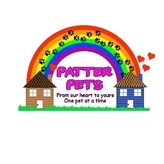 ---
Patter Pets, Inc.
Patter Pets works to ensure a more pet friendly and responsible community by providing resources to families and their pet(s) in crisis. Our mission is to provide stability for a family's pet(s) in a moment of crisis to ensure that the family pet(s) receive the care and supplies they need without putting undue burden on the families that love them but can't provide daily care in the moment.
---
Kenny Wolfe Foundation
To allow donors the opportunity to provide broken families with additional funds, so they do not have to make the unspeakable decision between keeping their job and grieving the loss of their child. No parent can grieve the loss of their child in three days, nor should they be expected to. Also, the Foundation and generous donors are committed to educating young drivers on the dangers of distracted driving to ensure they arrive home safely to their families.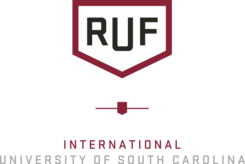 ---
Reformed University Fellowship International
RUF International seeks to welcome and show hospitality to international students and scholars from all nations, explore the gospel of Jesus Christ with interested students, and equip those who want to honor and enjoy God in every area of life.

---
MIRCI (Mental Illness Recovery Center, Inc.)
MIRCI- the Mental Illness Recovery Center, Inc. is a 501 (c) 3 nonprofit organization that assists individuals with mental illness to recover in the areas of their lives impacted by their illness through housing, behavioral healthcare, and assistance with obtaining and managing their disability income.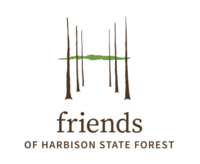 ---
Friends of Harbison State Forest
The Friends of Harbison Sate Forest is dedicated to preserving and promoting the recreational and educational aspects of Harbison State Forest, the Southeast's largest urban forest, through maintaining and developing the trail system in environmentally appropriate and sustainable ways. Additionally, we strive to educate users of the forest on how to enjoy an active life, responsibly and sustainably, and work to protect the Forest from commercial development through informational campaigns.
---
Empowered U Youth Movement
Empowered U Youth Movement focuses on teaching youth that in everything they pursue, their mindset and perspective matters. The goal of the Empowered U is to help youth change their view on life and getting them to a point of taking ownership of their decisions and become motivated for greatness. Our purpose is to empower youth to begin making healthy choices that will get them on the right track to success.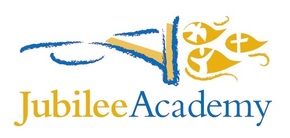 ---
Jubilee Academy
Heartworks Ministry's Jubilee Academy is a faith-based organization working to turn the hearts and lives of inner-city children, youth, and their families towards Christ and academic excellence.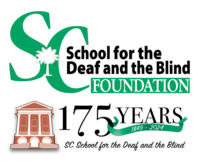 ---
SC School for the Deaf and the Blind Foundation
SC School for the Deaf and the Blind Foundation serves as the 501 (c)(3) charitable arm of the SC School for the Deaf and the Blind for the sole purpose of raising critical funds to support the many programs and services provided to children throughout South Carolina who are deaf, blind or multi-sensory disabled.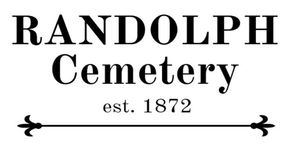 ---
Committee for the Beautification and Restoration of Randolph Cemetery
Our mission is to see Randolph Cemetery as a beautifully restored and secure cultural heritage site; to encourage the community to visit and enjoy it; to ensure its continued maintenance; and to educate the public about its importance