Sumter County Museum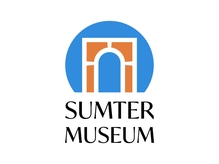 The Sumter County Museum is a private non-profit institution that preserves, interprets, and promotes the historical and cultural heritage of Old Sumter District.
Show All
Over 9,000 Sumter County residents, students, and visitors visit the museum each year to learn about our county's history in an interactive manner. Our Williams-Brice House takes visitors back in time to the early 1900's. Outside of the house, our Carolina Backcountry Homestead transports visitors even further back to the year 1800. We have 8 structures that represent life in this area around 1800 including a Blacksmith Shop, Loom House, and Log Cabin. This homestead comes alive several times a year with costumed living history interpretation. We also have educational programming throughout the year with history lectures, book signings, and more. In addition, the Temple Sinai Jewish History Center will be added to Sumter County Museum complex on June 2nd. Here, you'll be able to learn about Jewish settlement in South Carolina and Sumter specifically as well as the Holocaust.
This year all funds will go towards enhancing the museum's Martha Brice Gardens. The gardens were originally designed by renowned landscape architect Robert E. Marvin in the 1960s to Martha Williams Brice's specifications. Today, the gardens serve as the venue for museum events, weddings, and tours as well as a quiet place for visitors to reflect and rest. We have Marvin's original plans and would like to return the gardens to his design.