Orangeburg Civic Ballet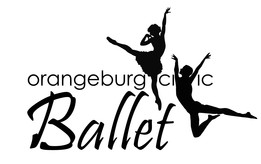 The Orangeburg Civic Ballet endeavors to bring cultural enrichment to Orangeburg County and the surrounding community by providing a performing outlet for dancers and cultivating a public awareness and appreciation of the arts.
Show All
The Orangeburg Civic Ballet (OCB) educates the community by providing classes, performances, lectures and demonstrations to promote the art of dance, history and technique. Because dance is generally not a part of the public school curricula in the area, OCB offers an
education to students and their families in the area of dance. Lectures and demonstrations have been presented to schools in Orangeburg and Calhoun counties, the Orangeburg County Library, Voorhees College and various civic organizations including the Lions
Club, Junior Service League of Orangeburg, Rotary Club and Kiwanis Club. Funds raised through Midlands Gives will provide opportunity for OCB to continue to provide high quality dance performances for the community, support our scholarship program, and increase community outreach opportunities.
Orangeburg Civic Ballet is the only dance company in Orangeburg, Calhoun, Bamberg, Barnwell and Allendale counties of South Carolina. OCB consists of a very diverse group of dancers. This diversity comes in the areas of race, age, socioeconomic status, culture and styles of dance. The dancers reside in cities in a
100-mile radius.
Support our educational outreach to local school children.